About the Pastor
Pastor Greg Odle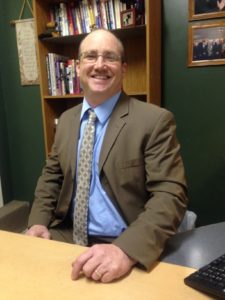 I was born and raised in Louisville, KY, in which I still live today with my wife Connie. We have two children (Cory and Cati) and four grandchildren (Kyler, Aubry, Sammy and Grayson), and if we knew how much fun our grandkids were, we would have had them first. I was fortunate that I was raised by Christian parents who taught me what it meant to live a life in Christ, and when I was 13 I gave my life to Christ as Lord and Savior. When I was a senior in high school, I felt like God was calling me into the ministry, but I did not act upon it. Instead I drifted away and did not lead my life accordingly. Some twenty years later God once again put that same calling on my life, and He led me to the Bridge where I became the youth pastor. I was the youth pastor for about 5 years and then God opened the door for me to become the pastor. I humbly serve as pastor, not because of any education, but because I want to be faithful to His calling in my life.
Email: bridgechurch2014@yahoo.com
Staff
Greg Spaide
Elder
Email: g.spaide@yahoo.com
Don Reeves
Deacon
Email: Donald.reeves52@yahoo.com
Leslie Reschar
Worship Leader
Email: Leslie.reschar@att.net
Melissa Gray
Children's Ministry Director
Email: Melissagray2831@gmail.com
Ronda Spaide
Secretary
Email: ronda.spaide@yahoo.com
You can also contact the church office with questions, prayer requests, etc.
Phone: 812-542-0000
Email: bridgechurch2014@yahoo.com