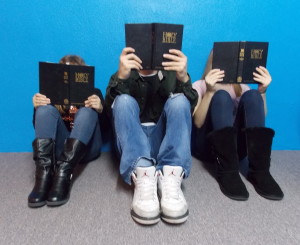 What to Expect
When you walk through our doors for the first time you can look forward to an open group of Bible believing Christians ready to welcome you to our church. You will be greeted, usually by a member of our staff, or any other outgoing member of our congregation.
Our music is mostly contemporary and Pastor Greg preaches from the scriptures of the Holy Bible.
How to Dress
Come as you are. We don't discriminate. Our attire is typically business casual- jeans are acceptable as well.
Worship Opportunities
We have corporate worship Sunday mornings and bible study Wednesday nights.
Sunday School: 9:30 am
Sunday: 10:30 am
Wednesday: 6:30 pm
We also have  small groups you can be a part of.